Checking
Union GOLD Checking Account
Free standard checks. No fee cashiers checks. Save 0.50% on many new loan products.
And more benefits! Refer to the fee schedule for monthly service fee. Call us today to learn more!
Regular Share Draft Account
No minimum balance. No monthly fees.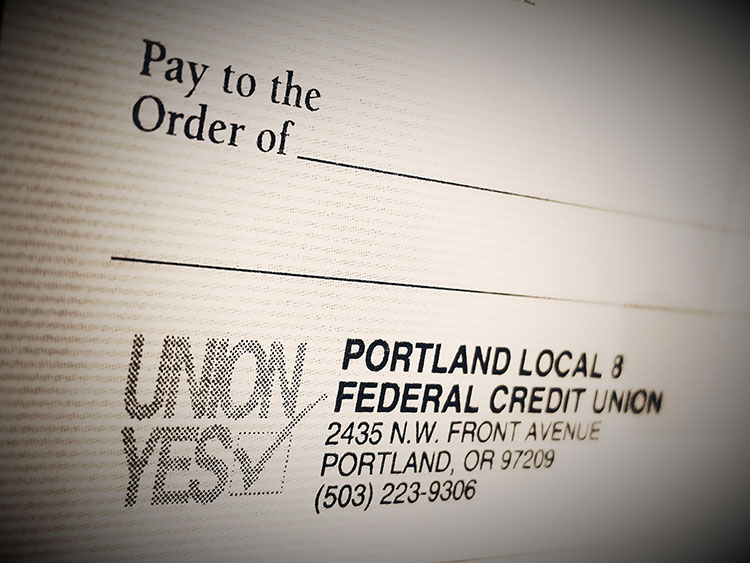 VISA Debit Card
A VISA Debit Card from Portland Local 8 Federal Credit Union can be used anywhere you see the VISA logo, with the money deducted right from your checking account. You can also use your VISA Debit Card at grocery and general merchandise stores, where you can make purchases and get cash back all at once. Need cash fast? Your Portland Local 8 VISA Debit Card can be used at over 20,000 ATMs nationwide, surcharge-free. Click here to find an ATM near you!